Brownell staying
THE WEST ZONE message board | SHOP NOW: DEALS on CLEMSON apparel
CLEMSON -- Brad Brownell will be back for an eighth season as Clemson's coach, multiple sources have informed Tigerillustrated.com.
Athletics director Dan Radakovich met with Brownell this morning to inform him of the decision, sources said.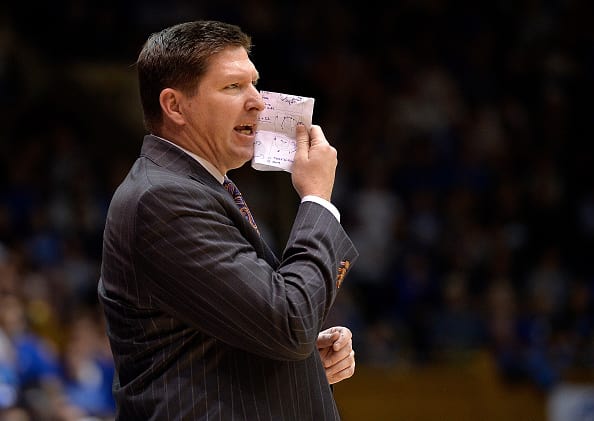 Brownell came under some fire after his seventh season did not produce an NCAA Tournament appearance. After a second-round ACC Tournament loss to Duke, our sources indicated Clemson's administration intended to stick with Brownell.
But a first-round NIT home loss to Oakland, sealed after the Tigers squandered a 20-point lead in the second half, made Radakovich's decision more difficult.
We're told Radakovich and Brownell met Saturday for more than 2 1/2 hours. They met again this morning at 8 AM, our sources said.
Brownell has a $3.5 million buyout in his contract. Our sources say that was not a factor in Radakovich's decision.
STATEMENT FROM DAN RADAKOVICH
"As part of a comprehensive season-ending review and evaluation, I met for several hours with Brad Brownell to review the recently completed season and to look ahead to 2017-2018. Both of us believe strongly that we should have achieved more this season and Brad is candid with his own critique and assessment.
"As we move forward, I expect Brad to make changes in the program to better position us for success. He continues to represent Clemson University with integrity and class, and we will continue to do all that we can to help him as we expect to achieve consistent success with our men's basketball program."
Tigerillustrated.com will have more on this developing story later today.
************* There is still plenty of officially licensed Clemson National Championship Gear available in the Tiger Fan Shop.