Clemson legend Bobby Gage passes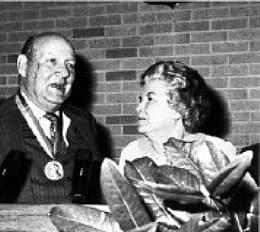 Board]
Former Clemson football All-American Bobby Gage passed away at his home in Greenville on Tuesday night after an apparent heart attack.
The funeral service for Gage will be held at St. Mary's Catholic Church in Greenville on Friday at 10:30 AM.
Gage wore number 77 during his Clemson career and that was his age at the time of his death.
A senior All-American on Clemson's 11-0 1948 team that defeated Missouri in the Gator Bowl, 24-23, Gage was as a unanimous choice as the Most Valuable Player of that game. He was named an All-American that year as the quarterback of Frank Howard's offense.
For his career, Gage threw for 2,448 yards and 24 touchdowns. He still ranks in the top 10 in Clemson history in passing efficiency and total offense (3757). A triple threat player of the 1940s, he also had 10 interceptions as a defensive back and was an outstanding kick returner.
His 90-yard punt return for a touchdown against NC State in 1948 was the key play in Clemson's 6-0 victory, a triumph that allowed the Tigers to continue an undefeated season. It is still the longest punt return for a touchdown in the history of Clemson Memorial Stadium.
Gage and 2004 Clemson player Justin Miller are the only players in Clemson history to return a punt and a kickoff for a touchdown over the course of their careers.
Gage was inducted into the Clemson Hall of Fame in 1976, the state of South Carolina Hall of Fame in 1978 and the Gator Bowl Hall of Fame in 1990. He was named to Clemson's All-Century One Platoon team and was ranked as the 15th best football player at Clemson for he 20th century.
Gage was a first round draft choice of the Pittsburgh Steelers in 1949 and was the sixth selection of the entire draft. He played two seasons with the Steelers.